Service Desk Associate (English / French / Italian / Polish / German)
We are looking for a Service Desk Associate to our partner operating globally. The job is to provide enterprise-level assistance to end user colleagues in one of the above listed languages.
If you are a natural helper and enjoy assisting people with computer issues whilst explaining technical details simply, we would like to meet you.
Duties include
Maintenance for a primary incident solution, and reporting to the centralized division of service desk.
Initial test, allocation of the task, research, and resolution of primary incidents.
Being typically the first point of contact with the client and fixing the cases.
Co-operation with other experts, vendors, and specialists during the incident resolving process.
---
Must have
Bachelor's degree,
At least 1 year experience in tech support,
Excellent written and verbal English,
Fluent Italian / French / Polish / German is desired, but we also welcome candidates who speak English only.
---
Other expectations
Ability to provide step-by-step technical help, both written and verbal,
Good understanding of computer systems, mobile devices, Skype, and other tech products,
Hands-on experience with Windows environment is desired,
Good understanding of computer systems, mobile devices, Skype, and other tech products
Ability to quickly oversee the issues,
Familiarity with remote desktop applications and help desk software,
Certification in Microsoft, Avaya, Cisco, or similar technologies is a plus.
---
What we offer
International team
Professional development
In-house trainings
Cafeteria + medical benefit + permanent contract
---
Planned starting time and job location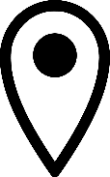 Home office / Budapest XIII
---
Küldd be jelentkezésedet most!
---
About the employer
Our partner is one of the World's largest global companies. For more than 125 years, they have invented the future of industry, and today the company's dedicated team, leading technology, and global reach and capabilities help the world work more efficiently, reliably, and safely. Their people are diverse and dedicated, operating with the highest level of integrity and focus to fulfill the corporate's mission and deliver for its customers.
Where could you hear about us?
Piac&Profit ● Computerworld ● Pannon University ● Óbudai University ● Hétpecsét Egyesület ● IIP – Magyarország legkiválóbb vállalatai ● Variációk1témára