SAP Process Consultant
Duties include
Be responsible for the operation of SAP processes (SD, MM, FI/CO, PP) as a member of an international team
Provide guidance to the colleagues
Collect ad hoc user requirements (developments, queries), support for their implementation
Monitor the performance, effectiveness and efficiency of the specific core business processes
Partner closely with IT and business functions to develop processes and prioritize improvements
---
Qualifications
1-3 years of experience in SAP process consulting, implementation, and support of at least one of the following modules: SD, MM, FI/CO, PP
High level of independence and capability to manage stakeholders and team
Strong customer orientation, managing skills and time management
Intercultural awareness and strong interpersonal and communication skills
Analytical thinking and problem resolution skills as well as organizational talent
English at least on B2 level
Good communication skills
Team player attitude
---
Advantage
Knowledge of ITIL processes
ServiceNow knowledge
Own car and driving license classes B
Knowledge of ABAP programming
---
What we offer
Wide range of technologies assures to gain experience
International working environment
Professional development opportunities
Financial support of trainings, exams, certifications
Attractive salary
Home office (2-3 days a week)
---
Job location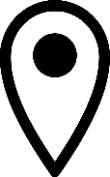 Home office / Veresegyház
---
Küldd be jelentkezésedet most!
---
Company description
We are a mid-sized company based in Budapest, interested in IT outsourcing services, active in many European countries.
We are on a number of platforms in the IT market, in addition to our core activities as hardware and software development, information security consulting and auditing, we deal with the IT operations of smaller companies and we also carry out educational activities in higher education institutions.
The knowledge of our staff is our greatest asset, as it ensures the high quality of our services. What could be more important than motivating and developing your colleagues in the long term! We have been Investors in People certified since 2007, and in 2016 we were awarded the title of "Hungary's Most Outstanding Company" in the category "Organisational and Individual Skills Development".
Where could you meet us?
Piac&Profit ● Pannon Egyetem ● Óbudai Egyetem ● Hétpecsét Egyesület ● IIP – Magyarország legkiválóbb vállalatai  ● Variációk1témára ● ISACA Budapest Chapter ● Metropolitan Egyetem ● Tímár László esettanulmányi verseny ● Hungarian Service and Outsourcing Association tagság ● AmCham
Kiemelt álláshirdetéseink