MS Teams Technical Design Specialist
We are looking for a Technical design specialist to our partner operating globally. The new colleague is gonna be responsible for leading migration projects for Unified Communication Services.
If you have the ability to meet the business requirements with the customers' needs and have a good knowledge of the legacy Skype for Business platform and Microsoft Teams we would like to meet you.
Duties include
Responsible for establishing design best practice within a unit
Provides consultancy on network designs for multiple platforms and/or solutions and/or customers
Drives Right First Time solutions and leads lessons learned
Proposes technical strategy to network platforms and/or customer solutions factoring in high impact and high risk as appropriate
Drives efficiency and scalability through the re-use of network designs and accountable for the design whilst it is deployed across the overall network platform and/or customer solution
Potentially leads a large matrix team (virtual) and is accountable for complex network development using innovative approaches to design (including cross-portfolio solutions). Leverages technical resource/s as required to deliver the solution
Provide design authority for complex solutions and/or platform
---
Professional expectations
Hands-on experience in design and implementation of legacy Lync/Skype for Business platform and Microsoft Teams
Technical VOIP Skills and working with technical requirements
Taking the responsibility and taking care of the consequences of making a decision
Using all data and information available to analyse and understand a situation, with the aim of supporting decisions
Strengths and abilities that help to oversee processes and guide people toward the achievement of goals
English on a conversational level
---
Nice to have
Good knowledge in managing and supporting Audiocodes/Sonus SBCs, voice gateways and mediapacks
MCSA/E Certification on Skype for Business, MS Teams and Office 365 is preferred
Audiocodes Certified Associate (ACA) and Audiocodes Certified Professional (ACP) certification
French on a conversational level
German on a conversational level
Any European language on a conversational level is an advantage
---
What we offer
International team
Professional development
In-house trainings
Partly home office
Cafeteria + medical benefit + company car + permanent contract
---
Planned starting time and job location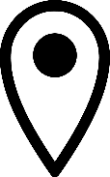 ---
Küldd be jelentkezésedet most!
---
About the employer
Our partner is a large global company with nearly 2500 employees. For more than 14 years, they offer a number of network-based products and solutions across the globe for the global enterprise sector and large companies. These are based on interconnected global and domestic infrastructures. Their solutions are available in more than 170 counties.
Where could you hear about us?
Piac&Profit ● Computerworld ● Pannon University ● Óbudai University ● Hétpecsét Egyesület ● IIP – Magyarország legkiválóbb vállalatai ● Variációk1témára