Junior Information Security Consultant
MagiCom is looking for reliable Junior Information Security Consultant. Candidate will be a key member of the Compliance Security Consulting team, working with our Information Specialist to improve the reliability and performance of the Information Security Business Unit. The consultant will take part in the support of review, analyze, trend and report service performance, assist in review controls and compliance with standards.
Duties include
Work closely with the Manager of the Information Security Consulting Business Unit
Make surveys and assessments at client companies based on international standards like ISO 27001 / TISAX
Prepare presentations and reports on findings and recommendations
Provide short training events on information security for client's staff
Hold and record meetings with clients
Follow, implement, and update information security practices at clients
Work closely with client's teams to gather required documents and information demonstrating compliance
Arrange

standards, procedures, SOPs are documented and updated according to regulatory standards

repository usage understood, and repository / system of record up to date as defined by the Governance program of the client

Regular reporting to support continuous improvement of controls. Work with teams to track and complete corrective actions for continuous improvement
---
Must to have
Basic understanding of information security standards and requirements like ISO 27001, TISAX, ITIL
Basic understanding of one or more industry compliance frameworks and/or compliance regulations (PCI-DSS, HIPAA, GDPR, or other International Privacy Requirements including EU Privacy)
Experience in Information Security field (1-3 years')
Service oriented attitude
Advanced English knowledge
Advanced Microsoft Office knowledge
Familiar with on-line collaboration tools (such as Zoom, WebEx, Teams)
Open minded for changes and new technologies
Must have excellent interpersonal and team player skills
---
Nice to have
Experience in the domain of Governance, Risk, Compliance, or related functions in information security management
Experience with security tools/technologies
Experience with Information Security Management/IT Governance qualifications (such as CISA, CISM)
Knowledge of ITILv4 Foundation
Driving license and car (occasional visit to clients)
What we offer
Professional development
Opportunity to learn about the latest technological trends
In-house trainings
Team building programs
Planned starting time and job location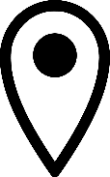 Home office / Budapest XIV.
Company description
We are a mid-sized company based in Budapest, interested in IT outsourcing services, active in many European countries.
We are on a number of platforms in the IT market, in addition to our core activities as hardware and software development, information security consulting and auditing, we deal with the IT operations of smaller companies and we also carry out educational activities in higher education institutions.
Where could you meet us?
Piac&Profit ● Computerworld ● Pannon University ● Óbudai University ● Hétpecsét Egyesület ● IIP – Magyarország legkiválóbb vállalatai ● Variációk1témára