IAM Specialist
We are looking for a motivated engineer to work for our multinational client. The candidate will be responsible for maintaining and developing Identity- and Access Management (IAM) infrastructure operations in a globally distributed team.
Duties include
Analyse and resolve complex authentication, integration, and automation issues
Ensure stable global operations of the enterprise domain with a high degree of automation (DevOps)
Discover unused possibilities in the on-prem AD to improve service level
Take part in the migration of the existing AD infrastructure to Azure
---
Must to have
At least 3 years of technical working experience with Microsoft Infrastructure operations
Experience with scripting and automation (DevOps)
Experience with Microsoft Azure as identity provider (Azure AD) and synchronization of user catalogues
Experience with Windows Server 20XX and Active Directory Domain Services
Ability to work independently on initiatives with little oversight
Motivated, forward learning and willing to learn
Ability to work in a global team setup and to cooperate with internal and external stakeholders
---
What we offer
Attractive salary and benefit package (cafeteria, year-end bonus, 13th month pay)
Financial support of trainings, exams, certifications
Professional development
Supportive work environment
Cohesive community
Mostly home office (4/5 days)
---
Planned starting time and job location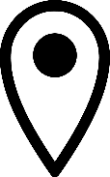 Home office / Székesfehérvár
Company description
We are a mid-sized company based in Budapest, interested in IT outsourcing services, active in many European countries.
We are on a number of platforms in the IT market, in addition to our core activities as hardware and software development, information security consulting and auditing, we deal with the IT operations of smaller companies and we also carry out educational activities in higher education institutions.
Where could you meet us?
Piac&Profit ● Computerworld ● Pannon University ● Óbudai University ● Hétpecsét Egyesület ● IIP – Magyarország legkiválóbb vállalatai ● Variációk1témára