Network Security Engineer
We are looking for an experienced engineer for a complex network integration project. The ideal candidate is experienced in the field of network security with relevant experience gained at a multinational company.
Duties include
Design and implementation of LAN / WAN / Wi-Fi networks
Design and implementation of firewall systems
Understanding security standards, developing unified standard
Connecting different networks, AD cloud integration tasks (IPsec, etc.)
---
Must to have
Professional requirements:
CCNP or other professional certifications of the top firewall providers
A high level of networking knowledge in the following topics:

L2 / L3 switching technologies (VLAN, trunk, RSTP …)

IP routing with static and dynamic solutions

IPSEC and SSL VPN tunnel solutions

Firewalls (Statefull packet filtering, DNAT, SNAT, IPS, DoS)

HTTP / HTTPS Proxy solutions

Design, build and protection of Wi-Fi networks

Fault-tolerant network and firewall solutions

Active Directory – administration level knowledge (on-premise and cloud)
Knowledge of cloud technologies
Experience in a large corporate environment
Other expectations:
Proficiency in documentation
Precision, systems approach
Ability to work independently but in a team as well
English knowledge at a minimum communication level
---
What we offer
Professional development
An opportunity to learn about the latest technological trends
In-house trainings
Team building programs
---
Planned starting time and job location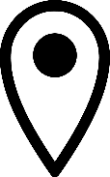 Company description
We are a mid-sized company based in Budapest, interested in IT outsourcing services, active in many European countries.
We are on a number of platforms in the IT market, in addition to our core activities as hardware and software development, information security consulting and auditing, we deal with the IT operations of smaller companies and we also carry out educational activities in higher education institutions.
Where could you meet us?
Piac&Profit ● Computerworld ● Pannon University ● Óbudai University ● Hétpecsét Egyesület ● IIP – Magyarország legkiválóbb vállalatai ● Variációk1témára