Finance Assistant (Asset Management)
We are looking for Finance Assistant who will take part in the everyday synchronization between the IT and Finance departments through the operation of IT Asset Lifecycle Management processes.
Duties include
Assists the asset manager during the management of telecommunication related assets and subscription inventory/handover
Plans, prepares, and drives projects related to invoices in co-operation with vendors and other departments of the company
Follows up POs
Keeps contacts with various vendors while placing orders, checking incoming and outgoing invoices
Prepares financial statements, business activity reports and forecasts
Reviews financial reports to find ways to reduce costs
Compiles and presents asset management reports to senior executives.
---
Must to have
Professional requirements:
Bachelor's degree in finance, accounting, economics, business administration or related field
2-3 years' experience in Finance/Asset Management or field preferred
Advanced knowledge of MS Excel
Working knowledge of business and data intelligence software (e.g. Power BI, Tableau)
Fluent with (business) English
Other expectations:
Strong analytical skills
Excellent communication skills
Strong time-management skills
Detail oriented and highly organized
Excellent critical thinking skills
Results orientation and prioritization
Ability to quickly understand and map complex structures
---
What we offer
Mentoring, supportive team
Professional development
In-house trainings
Team building programs
Part-time or full-time job according to individual need
---
Planned starting time and job location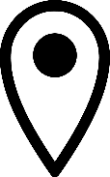 Budapest XIII. / Home office
Company description
We are a mid-sized company based in Budapest, interested in IT outsourcing services, active in many European countries.
We are on a number of platforms in the IT market, in addition to our core activities as hardware and software development, information security consulting and auditing, we deal with the IT operations of smaller companies and we also carry out educational activities in higher education institutions.
Where could you meet us?
Piac&Profit ● Computerworld ● Pannon University ● Óbudai University ● Hétpecsét Egyesület ● IIP ● Variációk1témára