Enterprise IT Architect
We are looking for Enterprise IT Architect to lead business development efforts in the areas of technology solutioning (application & technical). The ideal candidate has extensive experience in system integration and application development preferably gained in the banking sector.
Duties include
Planning of the technical and architectural implementation of application integration design
Application portfolio management and development, technical design of enterprise architecture
Participation in the technical design of banking application systems and applications; quality assurance and solution directions, definition of standards, adherence to principles
Assessment of applications that supporting banking products and services; consistency check; preparation of alternative solutions; submission for business decision
Business processes and data mapping
Monitoring and analysis of IT solutions of the market related to systems and applications in use, proposal of solutions
Strategy development activities; participation in the preparation of the IT strategy of the group
Participation in system integration tasks, and in the technological and IT design of interfaces
Collection of data to prepare business decisions
Application of the development principles of the banking group for IT applications according to local conditions
---
Must to have
Professional requirements:
University degree (preferably in computer science)
Minimum 8 years of IT professional experience
Systems approach
Proficiency in service-oriented architectures (SOA)
Extensive IT technology knowledge, featured in application development and system integration areas
Knowledge of architecture design, development methodologies and tools (eg RUP, TOGAF)
Other expectations:
Ability to work independently and coordinate teamwork
Intermediate English skills in writing, reading and oral
---
Nice to have
Extensive knowledge of system integration
Experience in strategy making
Equation, Temenos, SAP, Zeus, Murex, POS, ATM, Base24 system knowledge
GIRO, VIBER, SWIFT, SEPA system knowledge
What we offer
Financial support of trainings, exams, certifications
Supportive work environment
Cohesive community
Partly home office
---
Planned starting time and job location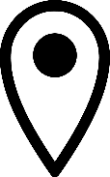 Home office / Budapest IX.
Company description
We are a mid-sized company based in Budapest, interested in IT outsourcing services, active in many European countries.
We are on a number of platforms in the IT market, in addition to our core activities as hardware and software development, information security consulting and auditing, we deal with the IT operations of smaller companies and we also carry out educational activities in higher education institutions.
Where could you meet us?
Piac&Profit ● Computerworld ● Pannon University ● Óbudai University ● Hétpecsét Egyesület ● IIP – Magyarország legkiválóbb vállalatai ● Variációk1témára