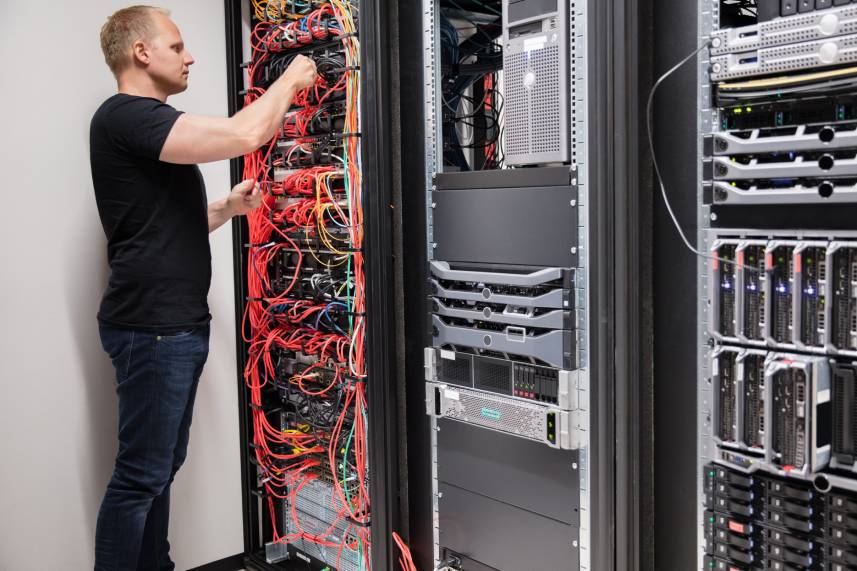 Cloud Infrastructure Specialist
We are looking for experienced Cloud Infrastructure Specialist to work for our multinational client. The role shows its importance via contributing to cloud adoption by business users. This is achieved with an automation and DevOps focused mindset. Cloud Infrastructure Specialists are in charge to define cloud platform governance and operational standards and processes.
Duties include
Defining and improving cloud platform operational standards and processes
Automation of existing processes
Cloud platform governance
Technical consulting with cloud business users
Involving the public cloud vendor (Microsoft, Amazon)
Leveraging DevOps methodologies
---
Requirements
Technical Knowledge:
At least 3 years of technical working experience
Valuable working experience with IT Cloud technology infrastructure is mandatory – preferably with Azure and/or AWS
Hands-on experience with Microsoft Azure infrastructure configuration (and preferably operation)
Strong skills with scripting in a modern scripting language (preferably Powershell)
Other skills:
Fluent English language knowledge
Motivated, forward leaning, and natural urge to "do things better"
Ability to work in a true global team setup and to cooperate with internal and external stakeholders
Result-oriented attitude and strong problem solving and analytical capabilities
Autonomously drive complex tasks or simple projects
---
What we offer
Attractive salary and benefit package (cafeteria, year-end bonus, 13th month pay)
Financial support of trainings, exams, certifications
Professional development
Supportive work environment
Cohesive community
Home office opportunities
---
Planned starting time and job location
Home office / Székesfehérvár / Budapest
Company description
We are a mid-sized company based in Budapest, interested in IT outsourcing services, active in many European countries.
We are on a number of platforms in the IT market, in addition to our core activities as hardware and software development, information security consulting and auditing, we deal with the IT operations of smaller companies and we also carry out educational activities in higher education institutions.
Where could you meet us?
Piac&Profit ● Pannon Egyetem ● Óbudai Egyetem ● Hétpecsét Egyesüle ● IIP – Magyarország legkiválóbb vállalatai ● Variációk1témára ● ISACA Budapest Chapter ● Metropolitan Egyetem ● Tímár László esettanulmányi verseny ● Hungarian Service and Outsourcing Association tagság ● AmCham