Cisco Collaboration System Engineer
We are looking for a highly motivated self-starter, responsible for overall Cisco Collaboration technologies. System support and implementation of technical cases for partners, implementation of EC (Expert Centre) services mainly in the area of collaboration. Understanding the needs of customers and ensuring technical cooperation with the sales department, working with the team leader.
Main Duties and Responsibilities
Professional support at all stages of the technical case or service of the Expert Centre (EC) – support of the current business situation, analysis and definition of demand and cooperation with the business team to solve it, identification of other business opportunities
Cisco Collaboration projects implementation and documentation
Provide technical overview to partners via presentations
A psychically strong and mature personality with a leading talent that considers stress as a natural part of achieving challenging goals
High degree of personal courage and motivation to succeed
Loyalty to the business
---
Skills and Qualifications
Technical qualification/experience in IT infrastructure and storage is a strong plus
Required IT competencies: basic knowledge of networks, gateways, ip phones, videoconference devices
Cisco Collaboration solution expertise
Cisco UCCX solutions expertise
Ability to work independently and in a team environment
Ability to work with high engagement and bring projects to the final state
Must be able to read, write and speak English
Must also be fluent in local language as this role supports local channel partners
---
What We Offer
International technical team support
Competitive salary and benefits
Performance bonus
Friendly and dynamic team
Professional development opportunities (in Cisco networking and/or technical management)
Possibility to learn the most up to date technologies
Possibility of home office
---
Planned starting time and job location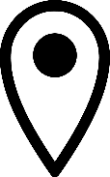 Budapest XIII./ Home Office
Company description
We are a mid-sized company based in Budapest, interested in IT outsourcing services, active in many European countries.
We are on a number of platforms in the IT market, in addition to our core activities as hardware and software development, information security consulting and auditing, we deal with the IT operations of smaller companies and we also carry out educational activities in higher education institutions.
Where could you meet us?
Piac&Profit ● Computerworld ● Pannon Egyetem ● Óbudai Egyetem ● Hétpecsét Egyesület ● IIP – Magyarország legkiválóbb vállalatai ● Variációk1témára